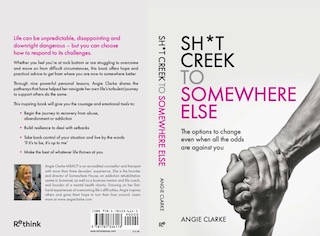 You need to read this!
Stop press, guess what? The CEO and co-founder of Somewhere House, Angie Clarke has written a book. You can order it by clicking here
It's uplifting, emotional and was written to show that no matter what happens in life, it is possible to overcome all the odds and make positive steps to change and in doing so, reap the benefits that go with it. This is a self help book at its' very finest.
Enjoy x