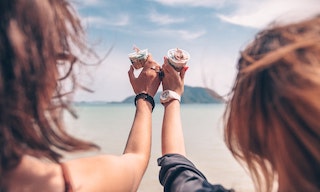 Sunny Days
Today has been a beautiful day and thought it would be nice for the clients to go to the beach and have ice cream instead of being in the group room therapy.
Although the clients report that they still get some therapeutic value out of this as they get to speak to each other on a one to one basis while out walking and discuss things that they might not discuss in the house and say that they learn more about each other during times like this.
May the good weather carry on into the weekend for us all to enjoy.